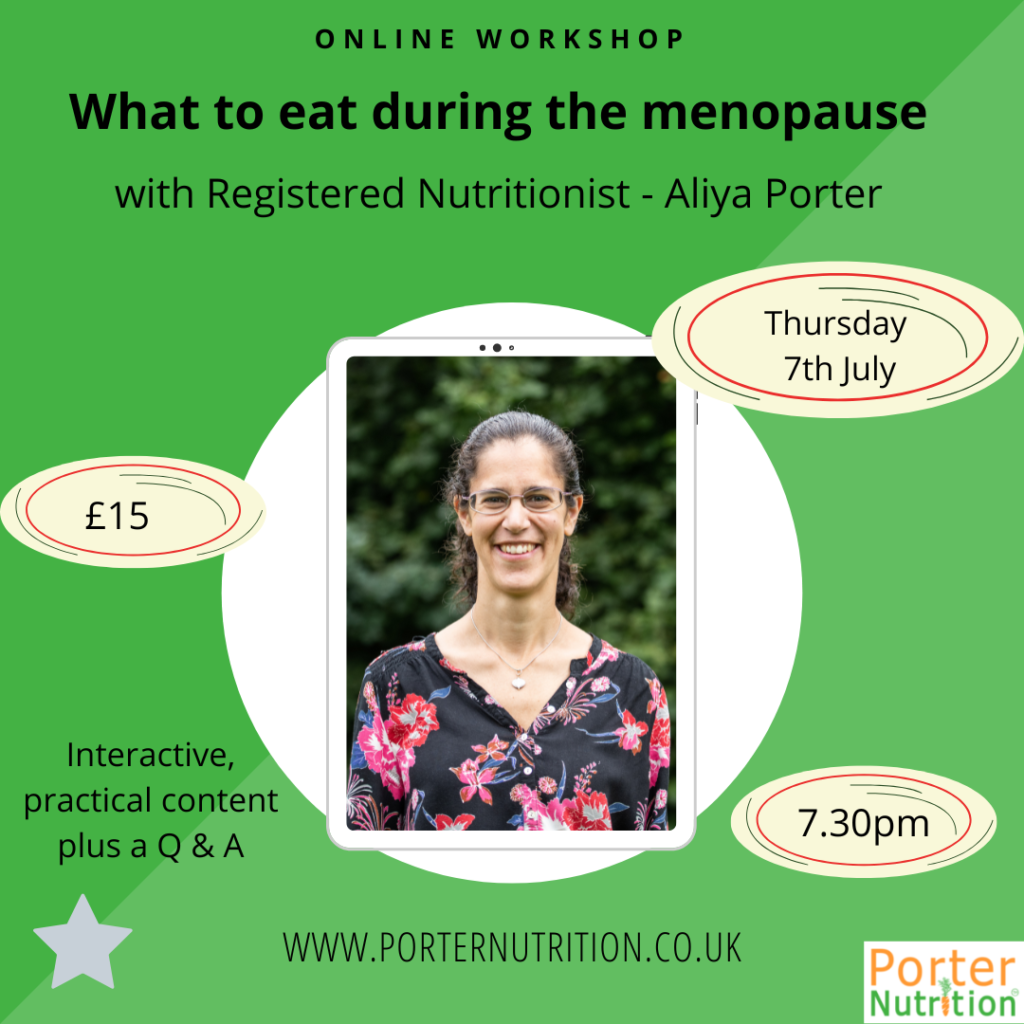 A 90 minute workshop to learn about how to eat well during menopause and beyond. This workshop will be delivered over Zoom by Aliya Porter. We will look at the symptoms of menopause and some of the challenges and how diet can help. We will also look at some of the things we can do to reduce our risk of illnesses which are seen in women who have gone through menopause such as heart disease and osteoporosis.
Join Aliya for this interactive session with a question and answer session at the end to learn more and be encouraged as you navigate this important life stage.
Just £15.
Terms and conditions
Cancellations – full refunds will be given if more than 7 days notice is given. 50% refund given for cancellations between 48 hours and 7 days, no refund given if less than 48 hours notice is given.
Recording of the workshop by participants is not permitted.
Content remains the copyright of Aliya Porter, any sharing will be a breach of copyright.
Aliya Porter accepts no responsibility for technical issues on the user end.
If you haven't received the link, please contact porternutritionuk@gmail.com at least 24 hours before the event. Any later and you may not get a response.